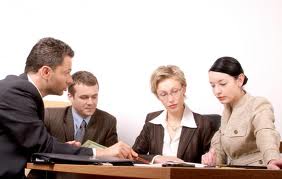 Your trusted Chief Operations Officer has taken a dream job at an international organization, and your local not-for-profit needs to rehire someone to take her place.  What steps can you take to create a space for her successor?  How do you draft the position description to attract and explain the role to the next COO?
This scenario is actually quite complex.  Every departure holds a multi-part story.   It does not really matter whether a professional was asked to resign, voluntarily took cues or moved on to wonderful new opportunity.  No matter the details leading to the departure, in the background are some unspoken goals and expectations that were probably not met.
In the case of the employee who accepted another opportunity, the unmet goal probably had to do with her own career prospects within the organization.  She rightly sensed her opportunities to move up in her current role were limited, so, she joined an organization that seemed to meet the immediate goal for upward mobility and affirmation.
In the case of less pleasant separations, there may be many unmet (unspoken) goals at hand.  The employer organization may have had performance expectations that weren't met. On the side of the employee, the unmet or mismatched expectations may have involved reporting relationships, professional development opportunities, compensation, overall morale or the corporate culture.  Such factors directly impact employee performance and perceptions of the workplace.    As painful as it might be, it is healthy to confront any and all of these issues prior to taking on the new hire.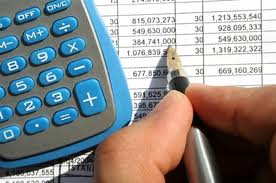 In a year of higher-than-average unemployment, many working in nonprofits are finding they are providing increasing levels of services to their clientele. For example, homeless shelters have seen a dramatic increase in first-time homeless families which is often caused by job loss.
According to the 2011 Nonprofit Employment Trends Survey from Nonprofit HR Solutions:
It is our belief that direct services continues to be the largest area for anticipated growth as a result of the increased demand in services from the American public as they continue to be faced with the challenges of unemployment, job loss, foreclosures and other issues related to economic hardship and related stress resulting from having to live on less.
Independence Day got me thinking about the meaning of the word independence, which led me to wonder if I could come up with a strong, positive leadership trait for each letter of the alphabet.  Here is my unscientific, yet empirical, list of qualities consistently demonstrated by leaders I admire:
Adaptability, Agility – In a world rife with change and unpredictability, knowing when it is time to flex and when it is time to stay firm is a critical leadership skill as is the ability to reinvent, renew and change with the times.
Boldness – The timid, fearful leader is a contradiction in terms.  People follow those who have the courage to think differently from the crowd, to say what they think and who are ready to take risks and action.
What's the point of any organization? "To make money," says the businessperson.  "To fulfill our mission," says the non-profit person.  And so begins the false debate that keeps the two worlds separate and often leads to missed opportunities and wasted potential.  If all organization leaders recognized that both financial viability and an inspiring mission are essential, they could then focus on the key levers that would make their organization effective, sustainable and healthy, thus transforming the experience of work for so many people which, in turn, would transform the performance and results of the organizations they serve.
Here are some guidelines for how to do this. Isn't it time for businesses and non-profits both to take these principles more seriously and put them into practice?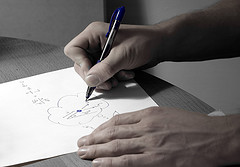 In my previous post, I made a case for the use of salary ranges as the foundation of a formal compensation program for nonprofit organizations. Particularly for organizations experiencing or have experienced significant growth, the use of salary ranges can go a long way toward ensuring salaries are equitable and competitive while, at the same time, managing compensation costs. We also considered the importance of ranges as a communications tool clarifying for employees their compensation opportunities with the organization as well as the relationship between pay and performance.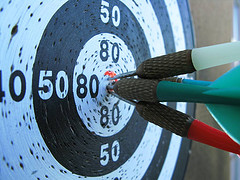 In a recent post, compensation consultant Ann Bares questions whether salary ranges, long a staple of compensation programs among America's companies and organizations, are still a useful tool given the relatively slow pace of salary annual growth during the past two decades. There is no question that administering salaries — and, in particular, differentiating rewards according to performance — is challenging in what I've long described as a "four percent world" (or, perhaps, for the past two years, a "zero to three percent world"). However, I believe that for the vast majority of nonprofit organizations, salary ranges remain an important and effective tool. This is especially true for growing nonprofits, which find themselves adding staff and needing to ensure that salaries are equitable and competitive while simultaneously managing compensation costs.
"Because I said so."
This exchange, perhaps a staple of parent/child relationships, has no place in management. In fact, communicating to employees the why of their work — the context, value and relevance of their work — is vital to both training efforts and to effective coaching. Further, recent research, including a study conducted in a nonprofit fundraising environment, suggests that employees who know how their work positively impacts others are more productive than those who don't.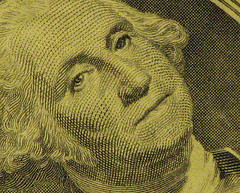 "Managers are commonly ill-equipped to understand the dynamics of their compensation costs, never mind monitor and control them." I was struck by this statement by Chuck Csizmar in a recent post on the Compensation Cafe blog. Chuck was making a case for companies to focus on the return on investment (ROI) for employee compensation, and he went on to discuss the reasons for and consequences of managers making poor compensation decisions.