Nonprofit Carnival: Bloggers take on nonprofit jobs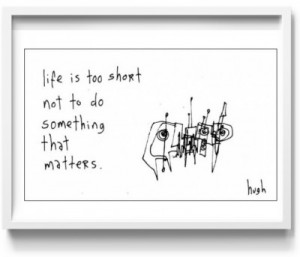 This month we challenged bloggers to write about working in the nonprofit world.  I was quite pleased by the variety of perspectives and topics.
Whether you are currently working for a nonprofit or considering nonprofit work in your job search, the articles in this round-up provide great food for thought.
Inspired by last month's carnival on Openness in the Third Sector hosted by Gabi at issuelab's Footnotes blog, I'm also including a few quotes.
Gayle Thorsen says that when working for nonprofits "You should have a high tolerance for ambiguity and change. (Frankly, this can be said of almost any job today.) Nonprofits ride a roller-coaster of funding and societal trends beyond their control." in Nonprofit communications jobs: What to expect.
"From antiquated technology to bureaucratic red tape, working at a nonprofit can be downright exasperating. Employees are asked to do more work with fewer resources, create miracles on a daily basis, and satisfy competing interests." says Laura Gassner Otting of The Case Foundation in the pros and cons of working in the nonprofit sector.
Ken Goldstein shares the story of his First Nonprofit Job: "Asking for those $10 and $25 checks was the hardest thing I'd ever done. Nobody could have ever guessed at that time that fundraising would become a large part of my professional career."
Another early work experience story from Elisa M. Ortiz describes a love/hate relationship with her job. It was so hard to say goodbye because "I was emotionally invested to an unhealthy degree. Because I had built my entire identity around the job and the issue. Because I was being strung along like an unrequited love."
"When you work for an NPO, you have the opportunity to dedicate yourself to a single cause, often one that you feel a personal connection to." says Jo Miles of Beaconfire Consulting in Working with nonprofits, on both sides of the fence.
Maureen Carruthers shares one of the biggest mistakes she has made working for a nonprofit. She warns: "Don't confuse being responsible for an outcome and being the person who should do it." in Urgent vs. Important: A cautionary tale.
Dena Dyer, Community Liaison at Catholic Family Service, Inc. introduces you to some of her co-workers and clients on a "Take Your Readers to Work" Day.
Sandy Rees discusses translating skills from the for-profit world to non-profit: "Marketing concepts are the same in for-profit as in non-profit.  It's about identifying target audiences, key messages, and consistent communication."
In Have You Thought About Getting a Job in Fundraising? Joanne Fritz, About.com Nonprofit Guide outlines several different categories of fundraising jobs.  Of her own entry into the nonprofit world she says, "I had been a former teacher, then jumped to a corporation and then to nonprofit. I've never looked back."
Betsy Baker says that when starting out as a grant writer "Make money from other related services while gaining writing experience" in 5 Steps to Begin Your Grant Consulting Career.
Jake Seliger takes on the issue of Credentials for Grant Writers from the Grant Professionals Certification Institute. He says, "If you do want a job in grant writing, learn how to write and take basic journalism classes."
Gayle Gifford shares Things we've learned: Don't hire your development staff for the wrong reasons: "It is absolutely essential that you put the needs of the nonprofit first in your recruiting effort. Can this person do the job? Take the time to find good candidates, interview well, and check many references."
Sherry Truhlar reminds groups to spread the word about your job opportunities far and wide in her post Tell your benefit auctioneer when your nonprofit has a job opening.
And finally, Nancy Schwartz has started a regular Friday feature listing new nonprofit marketing jobs. Check out the latest post with 5 listings.
What is your take on working in the nonprofit world? Leave a comment below.  Or, write a response on your own blog and link back to this page.
Image credit: Hugh MacLeod, Gapingvoid
Update: The call for the March carnival is up at Katya's blog, on the theme of "The Good, The Bad and the Ugly"