Q&A: Should You "Date" Yourself On Your Resume?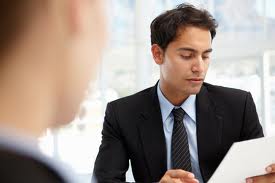 Q: Should I include graduation dates and dates for all of my diplomas on my resume?  A recruiter told me to get rid of them because they "date" me.  What do you think?
A: The sad truth is when dates are left off the resume, the reviewer is likely to draw one of two conclusions: (1) The candidate is, in fact, an experienced professional, or  (2) The candidate is somehow trying to skew the truth.
When confronted with a choice between declaring your age or appearing to be dishonest or manipulative, opt to declare your age.  Frankly, who wants to work for an organization where hiring directors screen out gifted leaders solely based on age?  Many organizational leaders value experience, life-wisdom and temperance — all qualities that tend to come with age and professional depth.  Take a leap of faith and project your own integrity by being truthful about your age.
Contact Karen Alphonse at Karena@execSearches.com or visit ExecSearches.com for more information about our career coaching services.
ExecSearches.com is a job board for nonprofit job seekers interested in fundraising, management and executive nonprofit jobs.
#