Q&A: Is a Recruiter Worth the Price?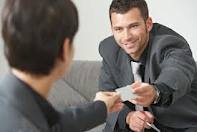 Q: How can a talent acquisition specialist/recruiter help our organization?  Our budget has been cut, and people just don't see value in outsourcing human resource functions.
A: An experienced recruiter can add immediate value to your search for top talent. A good recruiter understands that a number of elements comprise an entire process from beginning to end, and he or she knows how to orchestrate them.
For starters, a recruiter knows how to craft a winning position description. From there, he or she will strategically post it on the Web, in professional journals, in periodicals and in niche publications so as to garner the very best exposure. And, in addition to passive advertisement, the recruiter knows how to effectively network to identify outstanding professionals with the kinds of profiles your organization values.
Recruiter-added value to your search does not end with the position description and its placement.   Ideally, the recruiter will delve into a needs assessment of the position as it relates to the organization thereby developing a sense of how the role fits overall plans to move the organization to the next level of performance.  Analysis of the role at hand is not always simple as it requires the recruiter to take on the hands-on management of prospects, sources and internal stakeholders who have high expectations and short time lines.  This takes enormous skill, experience and great judgment, but an accomplished recruiter knows how to conduct outreach, attract top talent, assess candidate profiles and effectively present both traditional and non-traditional candidates.
In addition to these attributes, a recruiter knows how to train and manage client organization staff in the interview process, conduct targeted references, assist in the offer-and-acceptance negotiations and be an ongoing resource to you and/or your organization as you reach out to national talent to fulfill your mission more powerfully than ever before.
Karen Alphonse and ExecSearches provides various executive search and a la carte recruiting services.
ExecSearches.com is a job board for nonprofit job seekers interested in fundraising, management and executive nonprofit jobs.
#